What is MarTech and Why is it Important?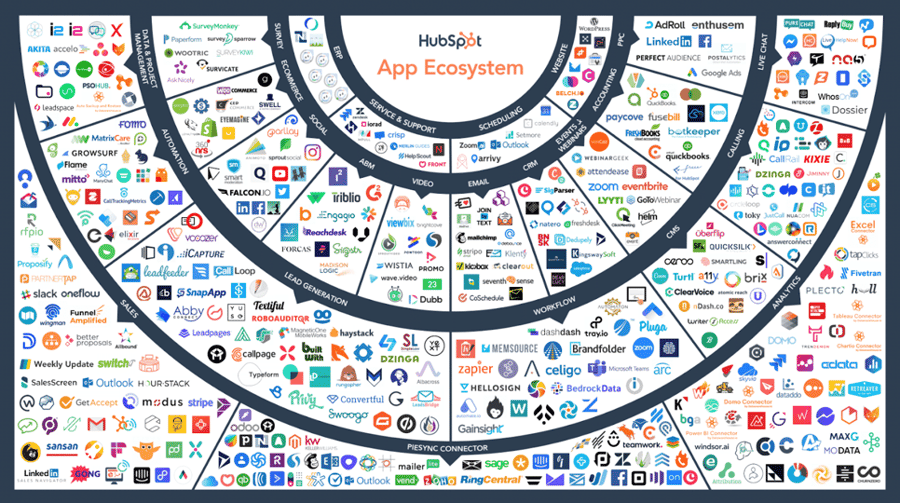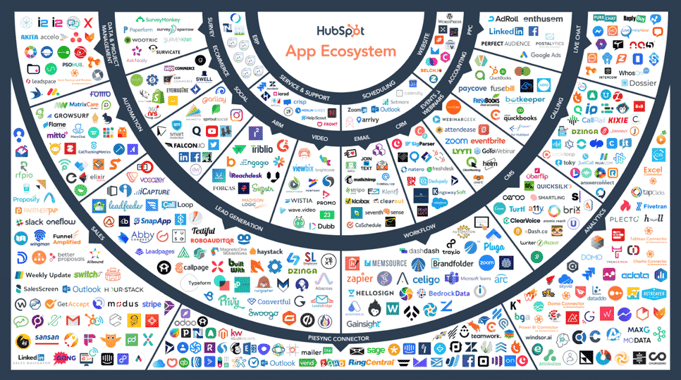 Marketing Technology, frequently shortened and referred to as MarTech, represents a fundamental concept for business in the modern world. It relates to the variety of tools and technology platforms that can be employed to form the basis of a company's marketing efforts.
Why Is MarTech Important?
MarTech comprises the tools that marketing executives rely upon to plan and execute their marketing campaigns. Today's technology resources allow those campaigns to take shape in a more effective way, and to utilize new and improved data to formulate and manage those marketing plans, and increasingly, their sales enablement capabilities.
Not only are MarTech solutions compatible with the systems used by other departments of small, medium, and large businesses, but they encourage better productivity because information can be shared and accessed across the various departments and by separate teams. This, in turn, leads to an enhanced ability to develop a more personalized approach that is not confined only to lead production or customer targeting.
Last year was a pivotal time for "digital transformation investment" on a global basis, according to the Portada Insights Report for 2021, with MarTech investment showing a 150% increase over pre-pandemic spending.
The most dramatic investments were in the areas of customer experience and data, according to the report. Advertising and promotion still claim the highest percentage of investment dollars in MarTech solutions, but the changes represent a significant future trend, moving from more traditional marketing goals toward a newer focus on "meeting customer expectations and leveraging data through analytics platforms."
Why Should You Care?
The MarTech industry was valued at more than $121 billion worldwide in September 2020, according to a Forbes Business Council report at that time. Byung Choi, president and CEO of Marcom Central, wrote at that time that exploring MarTech investment might seem overwhelming, but it represents technology that is designed to aid companies not only to achieve their marketing goals, but it can redirect marketing strategy and, ultimately, improve the bottom line.
That, he insists, is why you should care. MarTech, he notes, will improve the following areas of operation:
Save time, money, and resources allocated to sales lead generation;
Help your company gain and keep customers;
Help you adapt easily to changing trends.
Choi adds that the initial "sticker shock" for MarTech can be a bit off-putting, but that the new technology and adaptability of MarTech is more than worth the price over the long term. The lasting benefits and comprehensive value accrue across your entire scope of operation, not only within the marketing department.
What Are Some Top Trends in MarTech?
Emerging MarTech innovations promise to have an increasingly beneficial effect on marketing for the nation's direct-to-consumer brands, according to most who are familiar with the capabilities and direction of new technology. If you haven't yet made a commitment to updated tools and platforms to enhance your company's marketing efforts, now is the time to prepare for the changes that will revolutionize your entire business.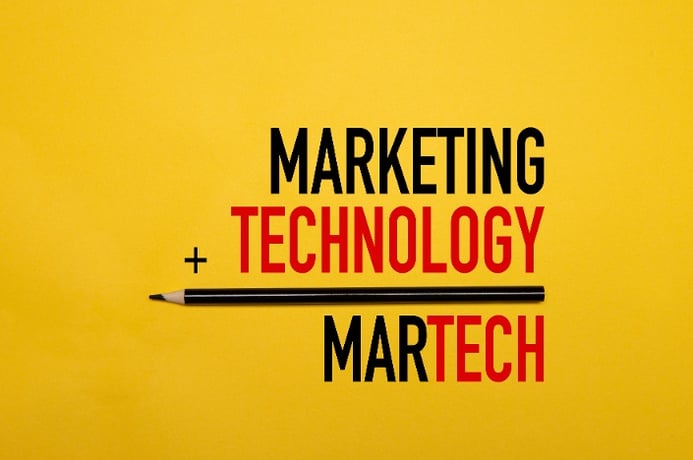 We don't think that is too grandiose a claim, and we at Xcellimark are totally committed to helping you define and implement your new goals. The following represent just some of the new directions we envision.
Personalization
Customer expectations are always changing, and they can be inconsistent across seasons, trends, and products. A smart marketing department will use technology to not only track those preferences, but to predict trends as accurately as possible.
By improving the ability to communicate with customers, you will be more responsive to those expectations and preferences, and able to respond more quickly to changes in the market. With the ability to integrate your marketing tools with other systems, your organization is better able to optimize available information that improves the customer experience and promotes loyalty.
AI Marketing
Artificial Intelligence (AI) is a powerful tool. By 2023, according to IDC predictions, nearly half of Global 2000 B2B and B2C companies will be exploiting AI, "conversational computing," and big data concepts to optimize marketing throughout the tech stack.
When information is contained in individual tech silos or confined to separate departments, it is much more difficult to integrate across the range of marketing and sales needs, and the ability to customize a meaningful response can be jeopardized.
With MarTech integration, however, the relevant data is easily available across the board to provide better insights for action and adjustments that will better align with customer needs and expectations. Various departments (marketing, sales, customer service, and operations) will be better able to extract information and to shift gears as necessary to improve all aspects of the customer data strategy.
E-commerce
The massive explosion of e-commerce is no longer big news. But neither is it going to slow in the future. Integrated marketing and sales technology is vital if companies are to thrive in the ever-changing, fast-paced environment of e-commerce.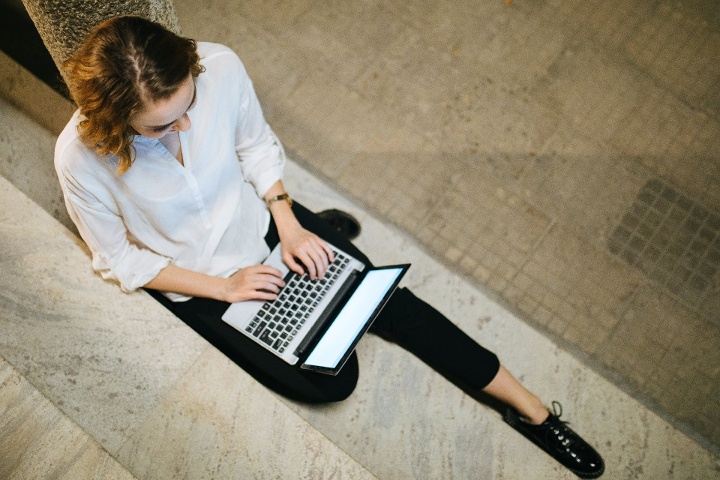 Online purchasing is the preferred -- sometimes, the only -- option for the majority of consumers today. This accelerated commerce is also a rapidly growing trend for B2B commerce. Ignore this trend at your own risk.
Capitalize on the advantages of marketing solutions that will recognize, identify, and track such transactions quickly, easily, and effectively. Technology tools and digital platforms are available now, and they will become a priority for the future.
Customer Data
Without timely access to relevant customer data, companies are at risk. We can't stress enough the need to tap into this data in order to make relevant decisions, to optimize departmental effectiveness, and to coordinate multi-channel engagement.
By integrating existing systems, companies have the ability to gain the kind of insight that allows them to highlight and improve the experience of their most profitable customers. It's this intensified ability that promises to improve the customer journey, simplify the buying experience, and, ultimately, empower brands to acquire a better understanding of their most loyal customers.
Workflow Automation
One of the underlying principles of MarTech, to be sure, is the automation of the workflow across departments. While innovation in marketing necessarily impacts other areas of company operation, the unique concepts and tools that drive marketing innovation also promises distinctive benefits in other areas.
By automating workflows, and sharing data and insights across departments, the effects of new technology are destined to foster new procedures and practices that will alter internal operations as well as client-centric procedures.
Employee empowerment is one result; team building may be a derivative of MarTech in much the same way that the customer experience is improved. Shared resources, methods, insights, and practices that were developed to streamline revenue operations (RevOps) and introduce a new paradigm of cooperation and trust for clients may also offer an ancillary benefit to employees by contributing to a more congenial and resourceful company culture.
Data Privacy
With the planned disappearance of third-party cookies by 2023, one might believe that tracking the customer experience would suffer, and that it could become increasingly difficult to obtain and monitor specific customer data. However, we believe the opposite may be the case.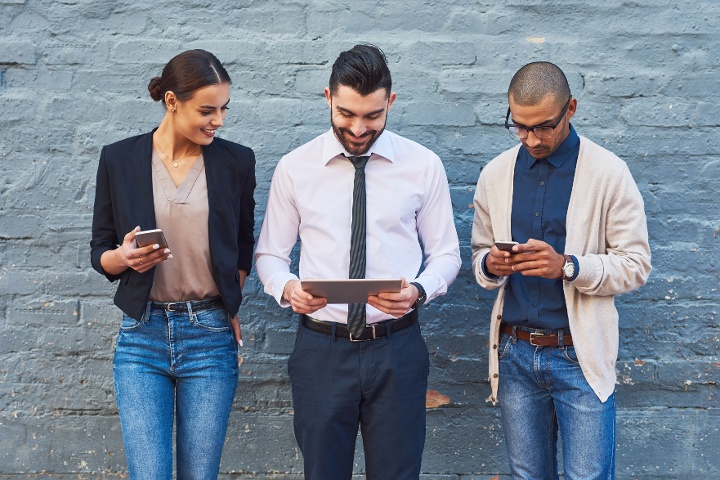 Companies that plan now for a centralized database or CRM that shares data and insights across departments will be ahead of the game.
The shift to first-party (consumer-supplied) data may be problematic in the beginning, but with digital technology it need not be. Explore best practices and effective use cases for first-party data collection, and be certain that the tools you select offer the highest possible level of security and real value to the customer.
Privacy and compliance with regulations should be of primary concern, but we believe that future marketing strategies will be more effective rather than less effective. Count on technology tools and systems to enable your company to leverage your company's marketing plans in a way that will re-energize the buying experience in a highly-personalized way, with the full knowledge and consent of consumers.
Purposeful Marketing
In today's world, the message a customer receives from a brand may at times be even more important than the product itself. Customers are hungry for relevance and will respond to companies that deliver a message that they "stand for something good in the world."
Marketing excellence demands that organizations create contextual and empathetic relationships that focus on understanding customers and their needs, as well as how they are treated. Fostering an exemplary company culture can drive sales and engagement as much as product excellence and service.
The Changing Landscape
As may be obvious, we have just scratched the surface of what we foresee. We can expect MarTech to continue to evolve in a variety of ways throughout 2022 and beyond.
It's an exciting time, as we said before, for B2C and B2B clients, and we understand that some of the differences between traditional marketing and these new ideas will be somewhat disruptive.
At Xcellimark, we specialize in anticipating trends, and we continue to believe that knowledge is power. For information about how we can help you excel with your marketing efforts, contact us to discuss your needs.
Let's formulate a plan for marketing technology that will drive future expansion and profitability.
What Is a MarTech Stack?
What has become known as the "MarTech Stack" is the full repertoire of tools and programs that can be combined to provide a comprehensive marketing program.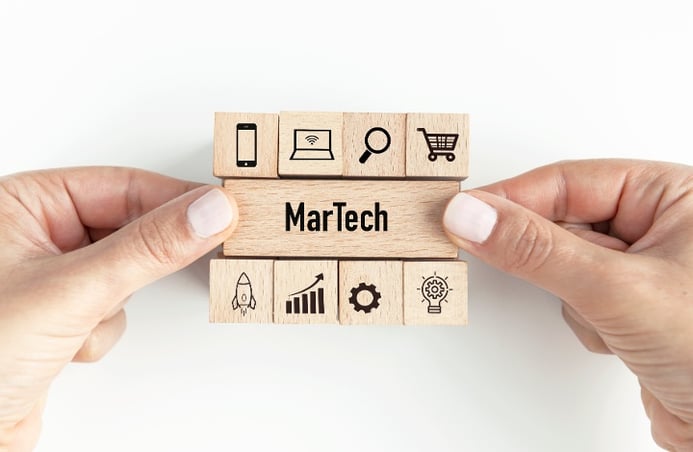 Although individual programs often provide valuable information, stand-alone programs can be limited in scope. They cannot offer modern companies the breadth and depth of experience and information that they require to best serve customers, develop and market products and services, or contribute to company growth, expansion, and profitability.
Based on the sheer number and variety of these technology tools that can be used -- as many as 20 separate software tools or programs for a smaller company and up to 70 or more for a large organization -- it's obvious that informed decision-making and adequate training are required to build the "right" combination for your particular company and its individualized needs.
How to Build Your MarTech Stack
There are scores, if not hundreds, of ways to build a marketing technology stack. The best way for your company will evolve naturally when you take a serious look at the elements of your marketing program and how that integrates with your sales processes.
For instance, if your marketing involves a website or a blog, you may want to expand your digital footprint and improve your SEO. Technology exists to help you do that.
If you generate a lot of emails directed at clients, automating your subscriber list and email generation will save you time and money.
Xcellimark will work with you to determine the best tools and digital "assistants" to meet your goals, and we can also help train your marketing and sales team on how to best utilize, integrate, and maximize the effect of the tools you choose to employ.
When you understand that MarTech is not a static group of programs or tools, you will also realize the possibilities for refining and adapting the digital tools that not only make the tasks easier, but free your staff for more creative and interactive pursuits.
The tools you select will not only free employees from repetitive tasks but will help them collect data and analyze the effectiveness of the programs they use.
MarTech is a win-win in every way, and with even a few tech tools, your marketing department will be able to realize benefits in the following areas:
Website Management: Give your marketing team robust, easy-to-use CMS features to manage your entire website without the need to rely on IT, website designers, and developers.
Search Engine Optimization (SEO): Improve your ranking in digital searches through better use of keywords and phrases.
Social Media Marketing: Coordinate and diversify your social media posts to reach the people you want to reach or influence.
Content Marketing: Blogs, article placement, and other resource management tools are your allies in getting information about a company and its products or services in front of the public.
Advertising: There are a variety of media-specific tools to help you make more effective use of your advertising dollars.
Event Marketing: Learn the basics of lead capture and how to boost its effectiveness.
Search Engine Marketing: Online ads can be powerful and cost-effective.
Email Marketing: Keep your prospects, leads, and customers more engaged with your brand.
Workflows: Use workflows to better qualify your leads, personalize your buyers experience, and save your marketing and sales teams valuable time.
CRM: Collect all your prospects, leads, and customer data in one single source of truth.
Analytics: Gain insights into what is working and not working in your marketing campaigns and sales activities.
Communications: Enable effective communications tools such as calling, recording your calls, messaging, Live Chat, chatbots, email, video conferencing, web conferencing, webinars, and webcasts.
3rd Party Apps Integration: Integrate your CRM into your key 3rd party applications such as financial programs, project management, tasks management, ERP, video, and other operations platforms.
How HubSpot Can Help
HubSpot's CRM Software is a unique and powerful program that will facilitate data collection and help your company's marketing and sales teams organize and aggregate information into a usable repository that can be accessed easily to formulate effective outcomes.
It acts as a "single source of truth" that will combine the data relating to customers, sales, IT, marketing, customer service, and finances into an easily understandable pool of information that can be analyzed to determine the specific ways each area contributes to the total organizational mission.
Business leaders can then make adjustments to achieve desired results, track progress, and look at historical data in order to project future trends and measure growth and effectiveness of specific actions.
Effective programs, however, aren't only about technology. That's why building a MarTech stack is less about the individual pieces of technology than it is about the strategy.
An Xcellimark consultant will work with your team to develop a strategy that is based on your needs and designed to address your company's specific goals. We'll help you determine the best tools and platforms for your immediate needs, but we will also plan for future growth and formulate contingency plans so you won't have to "reinvent" your tech stack in the future.
We are also mindful of budget constraints, and we work with your team to assure that they are comfortable with any new technology tools we recommend to achieve your desired goals and results.
As experts in HubSpot programs and platforms, we have the ability to assist with customized onboarding and ongoing training to ensure that the powerful MarTech tools you select will be tailored to your team and provide you with the results you expect.
Read more about what we at Xcellimark believe are the 12 Components of a Digital Marketing Strategy.
We look forward to working with you as you transition to a highly-effective and innovative marketing technology program.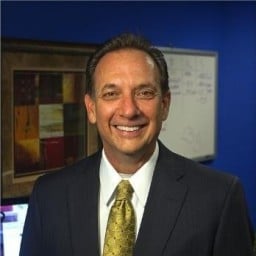 Free Consultation
Get your free consultation with digital marketing & sales experts.
Get Started