Behind the Scenes from Busting 23 of the Most Popular Marketing Myths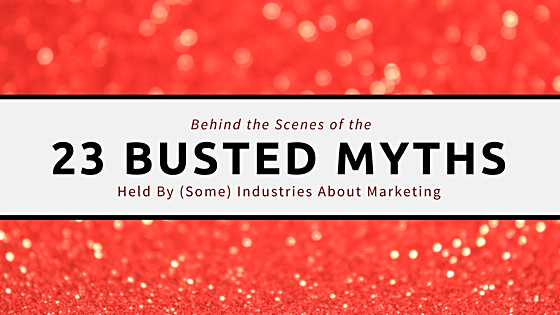 "Science and technology revolutionize our lives, but memory, tradition and myth frame our response " - Arthur M. Schlesinger
---
Science and technology…

Isn't that pretty much what digital marketing is?

If you incorporate technological automation systems into your marketing methodology and add the science and logic used in digital marketing, then you end up getting science and technology bound together with marketing.

I am a Civil Engineer by training, so my brain naturally thinks in an analytical and logical mode.

So, when I realized digital marketing, or more specifically, inbound marketing, is also very analytically driven with a scientifically proven formulated process, I had this thought cross my mind:
"Wow, marketing is actually pretty cool – fun, creative, social, personable, analytical and scientific at the same time!"
So naturally, I made this for you, just in case you are wondering what the heck I am talking about: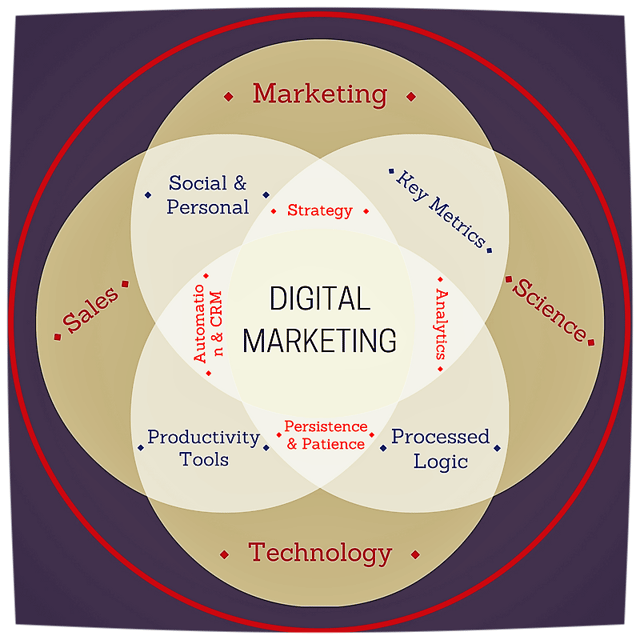 The thing that gets me in Arthur M Schlesinger's quote is the "memory, tradition and myth" part.

What actually formulates our responses is "memory, tradition and myth."

Anyone who knows me knows I do not like change. I am obsessed with tradition, and I oppose anything breaking it.

For example, my family is still trying to break me from waking them up at 5:00 am on Christmas morning to start the day off with some Morning Joe and Christmas music.

Yes, I am a full blown adult, I realize that.

However, my memories and traditions in life are what I fall back on, no matter the stage of life. That is because they always seem to give me the warm and fuzzies, which gives me the feeling of comfort.


What Does This Have to do with You Though?
A lot.
You see, the same comfort zone and opposition to change I experience, also inherently resides in the companies who had thrived in the good ole' days. The days before technology took a giant leap forward.
You can't blame them for not being ready for a change though. Their challenge in changing is completely understandable.
The challenge: In the past, their way of doing things provided them with explosive success.
So why in the world would they change anything?
That is what they know works, that is what they are comfortable with, and that is what they will stick to doing.
Unfortunately, there's another problem for the people who think this way.
It is a very annoying, overwhelming and frustrating challenge they are faced with if they do end up getting to the point of thinking:
"A little change will do me good."
The challenge: It is so hard to tell these days who's telling the truth about what is truly the most effective and efficient marketing methods, strategies and tactics that will ultimately grow your business.
We are so used to hearing marketing companies all claim that they have the best plan to grow your business.
Usually, it sounds something like:
"Actually, THIS is the latest and greatest solution to getting the results you want by using XYZ technology."
I get it, folks.
The boy who cried wolf has cried wolf way too many times.
It reminds me of a scene from the movie, Elf.
It is when Will Ferrell passes a coffee shop in New York that had a sign posted to the wall.
The sign read,
"World's best cup of coffee."
So naturally, being an elf with no experience in a world other than the North Pole, he believed the sign and proceeded to walk in exclaiming,
"YOU DID IT!"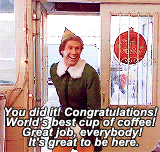 What Was My Solution To These Challenges?
So, this all got me to thinking one day about all of the different reasons I have either heard or read about, for why companies choose not to put any emphasis on their online marketing efforts.
Or, why they choose to do only the bare minimum of digital effort since they do not see the value of having a digital marketing strategy.
The majority of the reasons I came up with had one common factor: a huge misunderstanding.
So, I decided to talk to some people who had the same objections I had listed.
The result was that it all came down to the fact that they did not have enough adequate information to be able to completely understand the importance of digital marketing for their business.
You can put multiple digital marketers in a room together and ask them the same question I asked myself:
"What are the objections you hear from people that tend to not view digital marketing and an online presence as a vital factor to grow their company and annual revenue?"
As the objections would get listed off, one by one by the digital marketers in that room, they will all start nodding their heads in agreement saying,
"Yep. I heard that one yesterday."
I know this because I have been in that room before.
I say that not to slam anyone who does not agree with digital marketers, but rather to emphasize that each objection needs heard, understood and reviewed for accuracy, given the ongoing advancement of today's digital world.
How It All Came Together to be a Tremendous Success
In the end, I had a massive list of all the objections that my fellow employees at Xcellimark, or myself, have heard in regards to digital marketing and online presence.
This includes everything from:
As I listed them all out, I began to chip away at each objection by explaining why each objection was merely a myth and not fact.
As I mentioned earlier, I am a very logical and analytical person.
I need the facts.
I need things to be tested and verified.
I need to see results and have my hypothetical theories proven wrong before I can go all gung-ho into something such as inbound marketing.
Therefore, I supported each enlightenment with the facts and explanations that will hopefully, help clear up any misunderstandings about the real effectiveness of digital and inbound marketing.
Thus, the blog article, "Busted! 23 Marketing Myths Held By (Some) Industries" was born.
HubSpot, a marketing automation software platform and partner of Xcellimark, loved the article so much that they decided to use it as a guest post on their marketing blog.
I am truly honored by the incredible response and support from the public on this article.
As I said before, all I wanted was show what's on the other side of the inbound marketing curtain.
If I can help even one company or person see that, then I am as happy as a clam.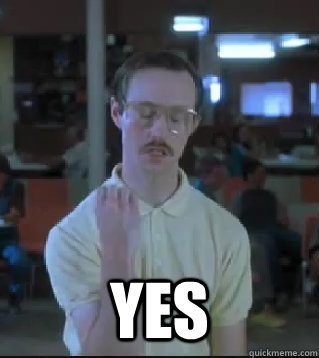 Editor's note: This post was originally published in July 2016 and has been updated for accuracy and freshness.
Free Consultation
Get your free consultation with digital marketing & sales experts.
Get Started