3 Time Award-Winning Xcellimark Selected as One of the Leading Web Designers in the Eastern United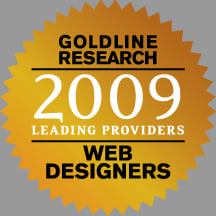 Orlando, FL - Xcellimark, a leading provider of Internet marketing and web design services headquartered in Orlando, Florida, today announced that it has been selected by Goldline Research as one of the leading Web Designers of the Eastern United States for 2009. The list of leading Web Designers of the Eastern United States is scheduled to be published in the August 24th issue of Forbes Magazine.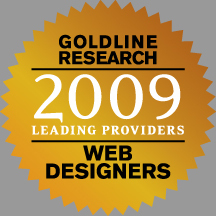 "Those selected provide extensive client service that exceeds the industry standard," said Dana Mahoney, Analyst, Goldline Research. "We believe that they are setting the benchmarks for the industry as a whole."
2009 marks the 3rd year in a row that Xcellimark has been recognized as one of the Leading Web Design Companies. Over the last few years, the market has changed dramatically in what is required for Website success. Great website design is simply no longer good enough. In order to achieve online success, a business must also have a well run online marketing program, compelling copywriting that is optimized for search engines, and the online analytic capabilities to optimize the website on a continuous basis to continue to drive better performance.
"All of our clients are in a competitive marketplace, and the success of their Internet marketing initiatives has become a very important component of their overall corporate success, especially in these difficult economic times. Our employees specialize in each of the critical areas for online success. We fuse that talent and expertise into an integrated but cohesive plan that delivers upon the objectives that are set by our clients," said Scott Lambert, President of Xcellimark.
Whether it is an international company with thousands of customers or a small business, Xcellimark goes beyond the basics of SEO and landing page optimization by helping businesses take their website performance to the next level through innovative search marketing, creative web development and extensive web analytics.
"Xcellimark combines skilled website design with advanced Internet marketing principles to help our clients improve their bottom-line. One way to measure this is through an increase in website traffic and online conversions," said Nancy Lambert, Vice-President of Xcellimark. "Even in these tough economic times, our clients' businesses thrive online with help from our creative team and the innovative tools we use to harness the power of the Internet."
About Xcellimark
Xcellimark is an award-winning Internet Marketing firm based in Orlando, Florida with clients throughout the US, Canada, UK, and Barbados. Xcellimark specializes in providing clients with exclusive, qualified sales leads using a skilled online conversion process that includes design, search engine marketing strategies and copywriting. Through their unique approach to Internet marketing, Xcellimark has significantly increased their client's qualified sales inquiries. For more information on how Xcellimark can help you improve your bottom line, contact Scott Lambert at 407-678-3062 or visit www.xcellimark.com
About Goldline Research
Goldline Research (www.goldlineresearch.com) is an independent market research firm that specializes in evaluating professional services providers to help consumers identify and select leading services firms. Goldline Research's proprietary research process includes market analysis, individual company interviews and, in many industries, interviews with consumers of those services to gain feedback on market conditions and provider service levels. Goldline Research's lists have been published in leading publications including local, regional and national magazines.
Free Consultation
Get your free consultation with digital marketing & sales experts.
Get Started